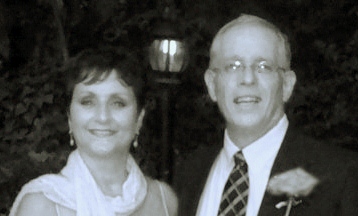 COME WORSHIP WITH US THIS SUNDAY MORNING
on the corner of Lincoln Ave. and 160 Vale St.

BEGINNING AT 10:30 AM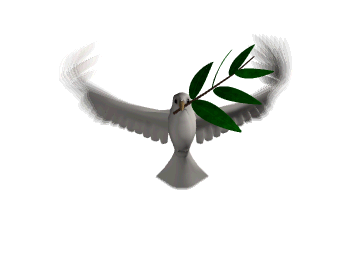 Thank you for stopping by and visiting our website
COME AND JOIN US AS WE WORSHIP OUR SAVIOR
AND
RECEIVE FROM GOD'S WORD
"For thus saith the Lord of hosts; Yet once, it is a little while, I will shake the heavens, and the earth, and the sea, and the dry land; and I will shake all nations.I will shake the heavens and the earth; and I will overthrow the throne of kingdoms, and I will destroy the strength of the kingdoms of the heathen." (Haggai 2:6, 7, 21, 22)

"And then shall they see the Son of man coming in a cloud with power and great glory. And when these things begin to come to pass, then look up, and lift up your heads; for your redemption draweth nigh."


__________________________________________


The Bible tells us to give thanks, to be thankful. Someone has counted over 138 passages which instructs us to be thankful unto God.
Psalm 92:1 (KJV)
1 It is a good thing to give thanks unto the LORD, and to sing praises unto thy name, O most High:
1 Thessalonians 5:18 (KJV)
18 In every thing give thanks: for this is the will of God in Christ Jesus concerning you.
We give thanks to the LORD because:
1. He is good and
2. His loving-kindness is everlasting
3. For His unspeakable gift the gift of His son by which we receive eternal life.
Thankfulness is as natural to a true believer as breathing. (or should be)
One of the signs of the last days is unthankfulness (KJV) or ungratefulness (NAS) (2 Tim 3:2) An unthankful Christian is an oxymoron.
Thank and think come from the same root word and are related, and should remind us that thanksgiving comes from thinking about our blessings. We need to think about the way we think. (Talk about the way we talk). Today, I want you to think about the way you thank. What are you thankful for?nbsp;Enter into His gates with thanksgiving and His courts with praise (Psalm 100)
Gratefulness / thanksgiving: I tend to see gratefulness as the attitude that underlies the giving of thanks, which is expressive (speaking, hugging, lifting your arms toward heaven)
Cause and effect: Every cause has an effect. Every effect has a cause. This underlies all science. Gratefulness causes (produces)an effect. Gratefulness is the cause and thanksgiving is the effect.
What produces gratefulness?nbsp; Contentment: The state of being satisfied or happy with
who you are and what you have. Should all Christians be content? Contentment is realizing that God has supplied everything we need in our current situation. Has not God supplied all our needs according to His riches in glory in Christ Jesus?nbsp; The Bible commands us to be content.
Philippians 4:4-9 (NASB) Rejoice in the Lord always; again I will say, rejoice! Let your gentle spirit be known to all men. The Lord is near. Be anxious for nothing, but in everything by prayer and supplication with thanksgiving let your requests be made known to God. And the peace of God, which surpasses all comprehension, will guard your hearts and your minds in Christ Jesus. Finally, brethren, whatever is true, whatever is honorable, whatever is right, whatever is pure, whatever is lovely, whatever is of good repute, if there is any excellence and if anything worthy of praise, dwell on these things. The things you have learned and received and heard and seen in me, practice these things, and the God of peace will be with you.
Peace comes from thinking right. (joy, righteousness). Is not the kingdom of God righteousness and peace and joy in the Holy Spirit?nbsp; Romans 14:17 (NASB)
Let's all take a few minutes to think about all our many reasons to be thankful this season. Love and blessings upon you -

COME & BE BLESSED !